BlackBerry Curve Touch - This time it's the BlackBerry Curve Touch – with rumored T-Mobile branding and a possible appearance at the BlackBerry World next month.
Unlike the other Curve models, this one drops the keyboard and relies on the touchscreen exclusively.So much so that the new mockups of the BlackBerry Curve Touch appear to have dropped even the trackpad.
We wouldn't put too much stock in those images though, they seem kind of wonky (in the side views, what are those bumpy things on the bottom half of where the touchscreen should be?).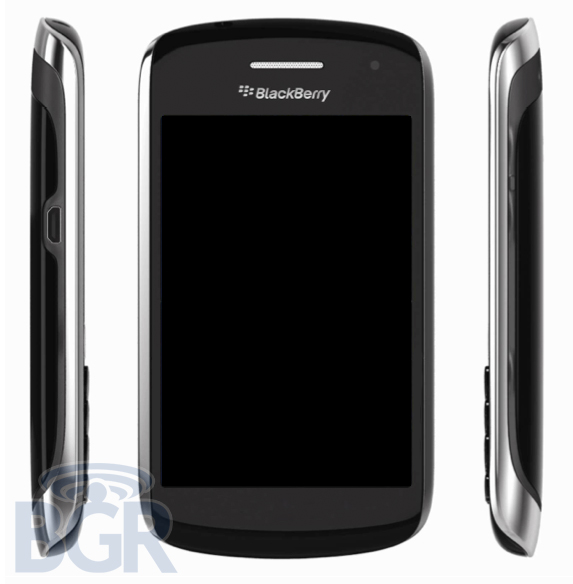 Here's some interesting information for you BlackBerry lovers out there. We finally have some firm details surrounding the GSM counterpart to the Malibu, which will be a CDMA Curve Touch launching late fall. The GSM BlackBerry Curve Touch, which will feature nearly identical specs, of course, has been seen recently by a trusted source who noted that the device featured T-Mobile branding and would be unveiled at BlackBerry World next month.
Compared to the rest of the 2011 Curve lineup, the device is actually a much smaller full touchscreen Curve. It's similar to the BlackBerry Touch, with the same proportions as the BlackBerry Orlando (Curve with a touchscreen and full QWERTY keyboard) and the BlackBerry Apollo that we leaked back in January. The GSM BlackBerry Curve Touch will launch around June or July, we've been told.